---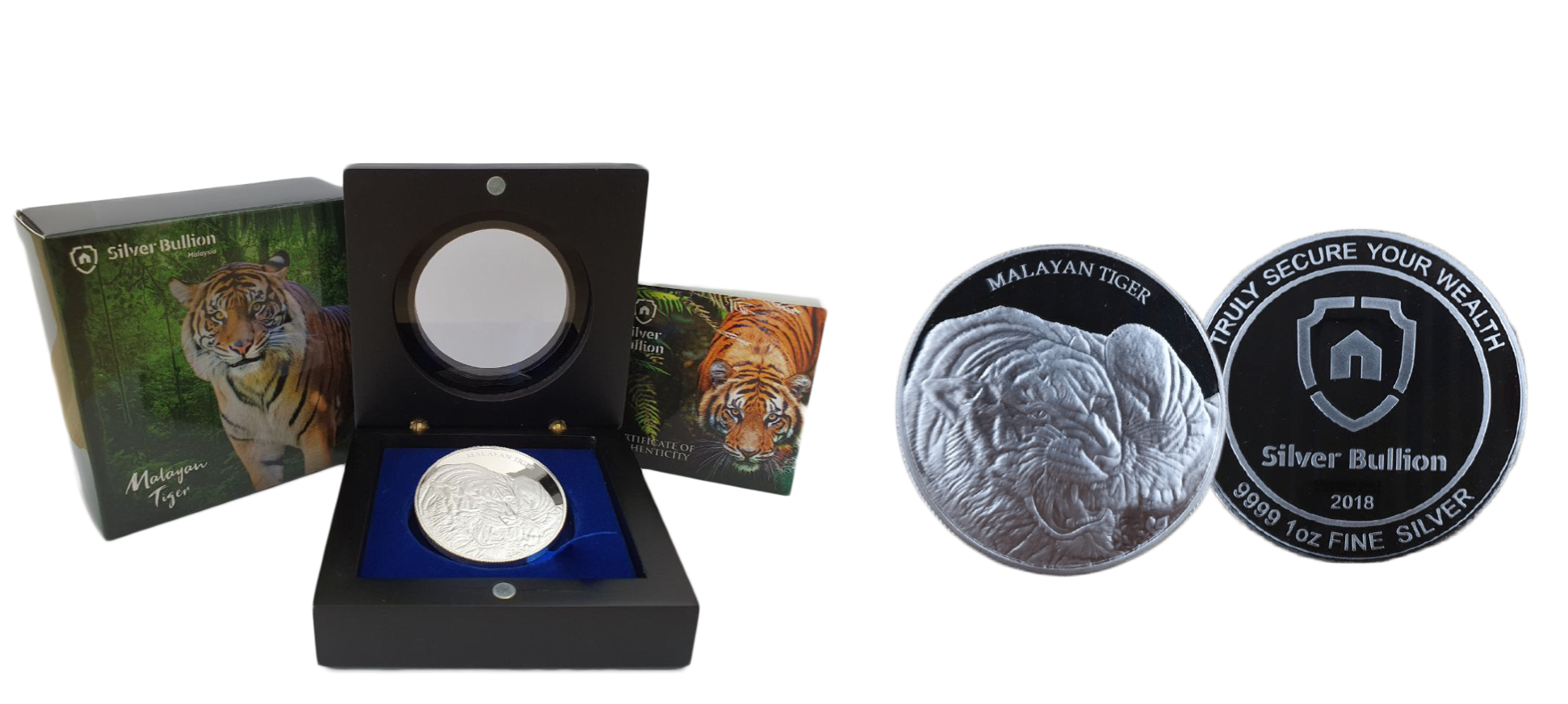 The first release in our Endangered Wildlife coin collection series features the Malayan tigers which can only be found on the Malay Peninsula and in the southern tip of Thailand. They are classified as critically endangered and included in the IUCN (International Union for Conservation of Nature) Red List in 2015. The scientific name of the subspecies (Panthera tigris jacksoni) honours Peter Jackson, the renowned tiger conservationist.
Malayan tigers are solitary creatures and mostly nocturnal with an estimated decreasing population of 80 to 120 mature individuals in the wild. The current shortage of prey and loss of habitat have contributed to the declining tiger numbers which make conservation vital to ensure that these majestic animals will be around for future generations to appreciate. The Malayan Tiger is also the National Animal of Malaysia.
The coin depicts the majestic Malayan Tiger waiting to pounce on its prey. This scene is mirrored on the coin with a proof finish background. Mintage of 600 coins worldwide, this would make the perfect gift for coin collectors.
Pounce now and secure your Malayan Tiger coin with Silver Bullion today!
Technical Specifications
| | |
| --- | --- |
| Quality | Proof |
| Year of Issue | 2018 |
| Silver Content | 1 Troy Ounce |
| Fineness | 99.99% Purity |
| Minimum Gross Weight | 31.103 g |
| Maximum Diameter | 40.2 mm |
| Maximum Thickness | 3.0 mm |
| Maximum Mintage | 600 |
---