---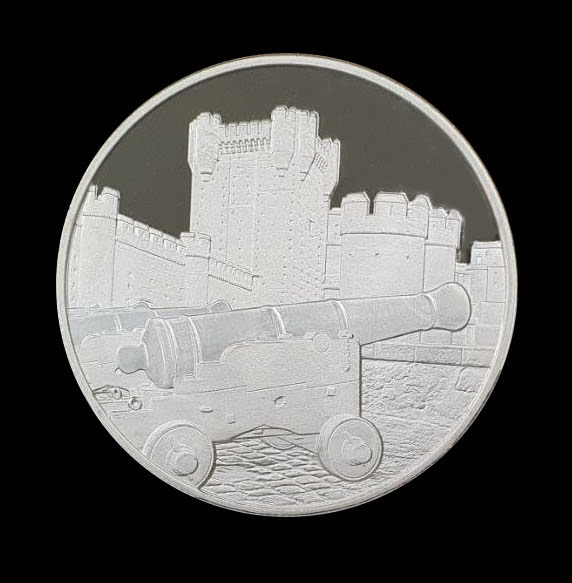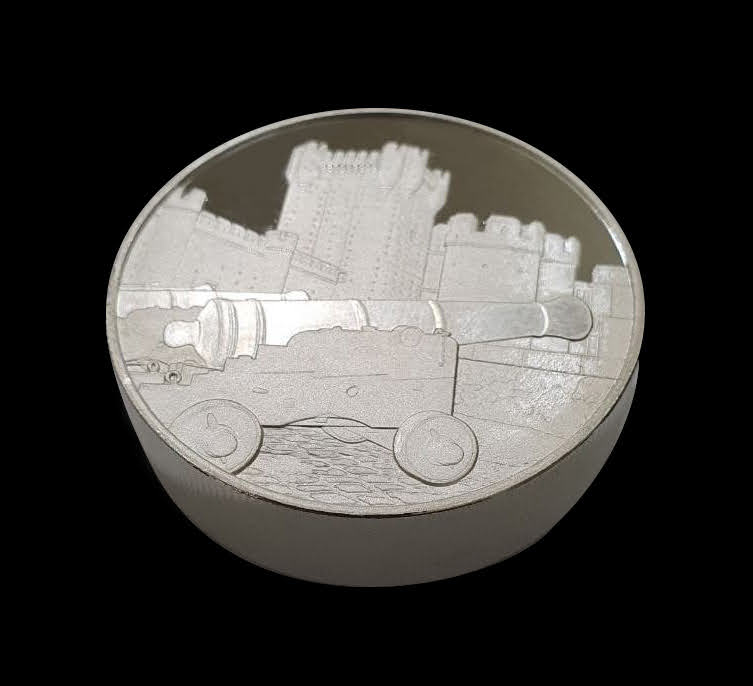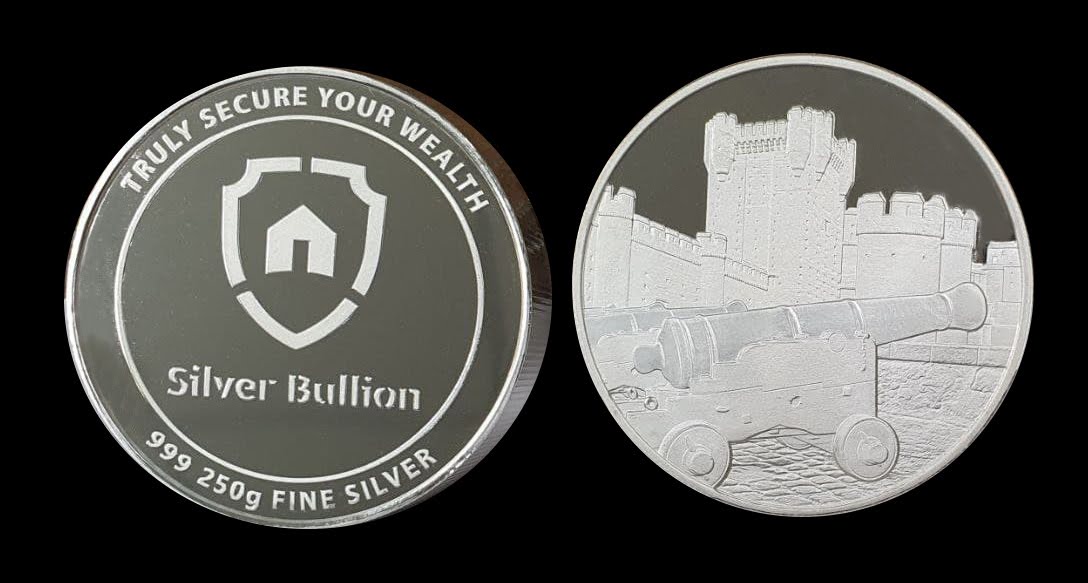 250 GRAMS FORTRESS SILVER COIN
After the successful release of our Hand Poured Button series, the next line-up in our series is the Fortress Silver Coin! These .999 Fine Silver Coins are specially designed and produced by our Silver Bullion team of experts. The Fortress is depicted on the reverse of the coin which symbolizes safety, sovereignty, and wealth, much like the function of physical gold and silver in your portfolio as a wealth preservation asset.
These coins are also ideal for those who intent to profit from price action as the spread is as low as 12%, comparable to a 15kg sized bar! It is also perfect to be given as a gift or be part of any silver coin collection.
HIGHLIGHTS
Contains 250 grams of .999 fine Silver.

Each coin has a milled edge which provides intricacy and makes it more difficult to counterfeit.

Obverse: Silver Bullion's Shield hallmark deeply stamped into the centre. Engravings: "TRULY SECURE YOUR WEALTH", "999 250g FINE SILVER" and "Silver Bullion".

Reverse: A majestic Fortress guarded by cannons in symbolizing safety, sovereignty, and wealth.

Lab tested and Guaranteed by Silver Bullion.
---
Pricing Details:
Points computation: 1 coin = 8.04 points
Tier
Points required
Price
(MYR)
Price/Gram
(MYR)
Price/oz
(MYR)
Percentage
Over Spot
Buy/Sell
Spread