1 oz | 31.1 grams | Fine Silver (.999)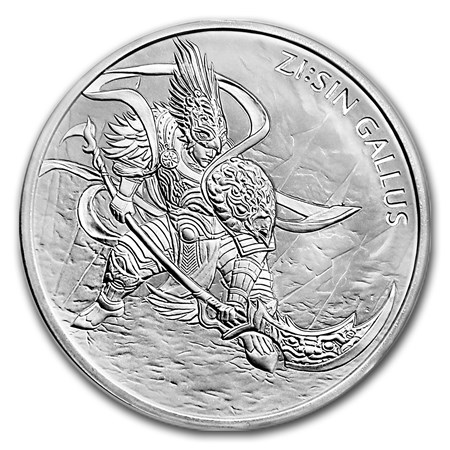 As low as
RM 122.35
Tier
MYR
Tier 1
124.87
Tier 2
124.03
+1,500 coins
Tier 3
123.19
+3,000 coins
Tier 4
122.77
+5,000 coins
Tier 5
122.35
+10,000 coins
Buyback price: 78.49
Visible to admins only

| | | |
| --- | --- | --- |
| Comes in an individual capsule. | Out-of-Stock | |
---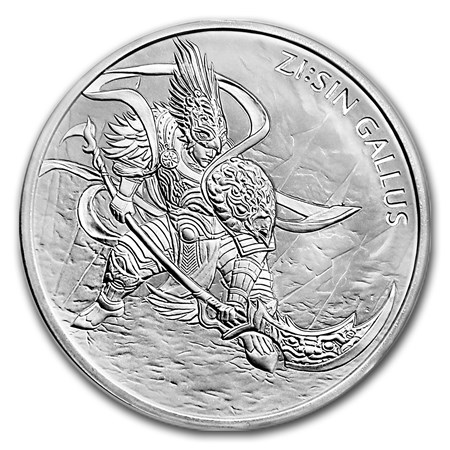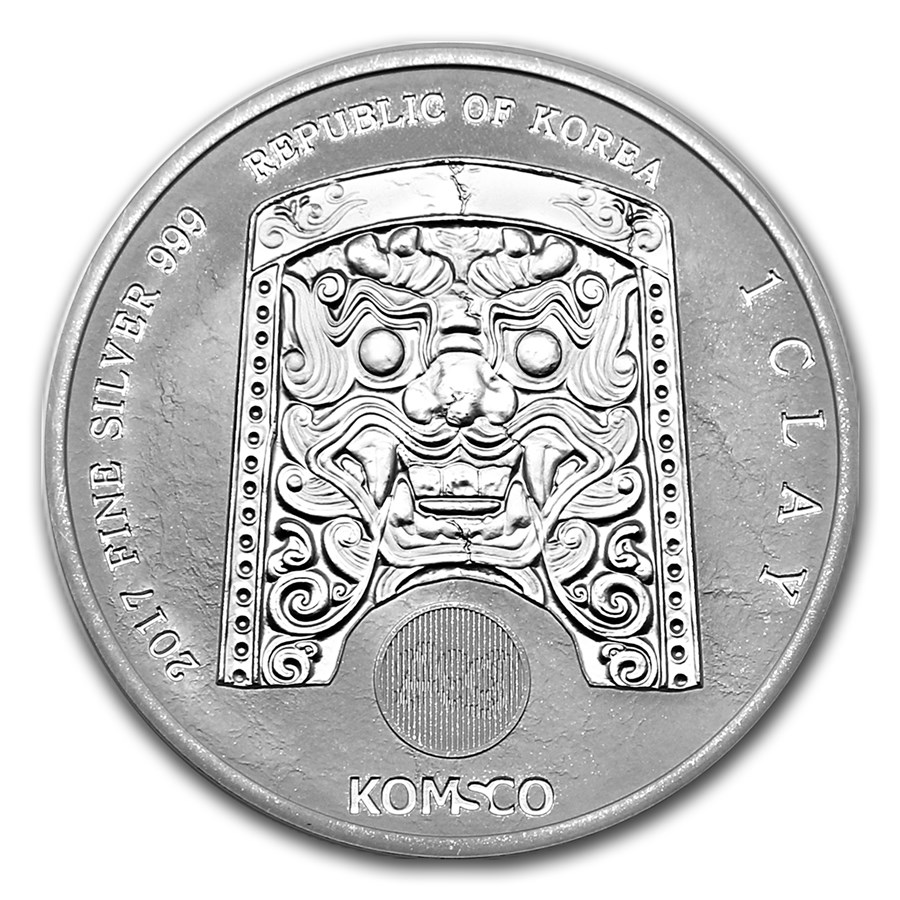 Minted at KOMSCO, the official mint of South Korea that produced the popular Chiwoo Cheonwang series.
Specs:
Comes in an individual capsule.
1st issue in the Zi:Sin Series from KOMSCO, South Korea.
Limited mintage of only 33,300.
Contains 1 troy oz of .999 pure silver in BU condition.
The obverse features the revered shield of Chiwoo Cheonwang, the God of War.
The reverse depicts the figure of Gallas, a military guardian.
The series will eventually feature 12 Gallus designs in total that celebrate the famed 12 Guardians of Korean lore.
Start your collection with the 1st issue now!
---
Pricing Details:
Points computation: 1 coin = 1.00 points
Tier
Points required
Price
(MYR)
Price/Gram
(MYR)
Price/Troy Oz
(MYR)
Percentage
Over Spot
Buy/Sell
Spread
2
1500
124.03
3.988
124.03
3
3000
123.19
3.961
123.19
4
5000
122.77
3.947
122.77
5
10000
122.35
3.934
122.35