---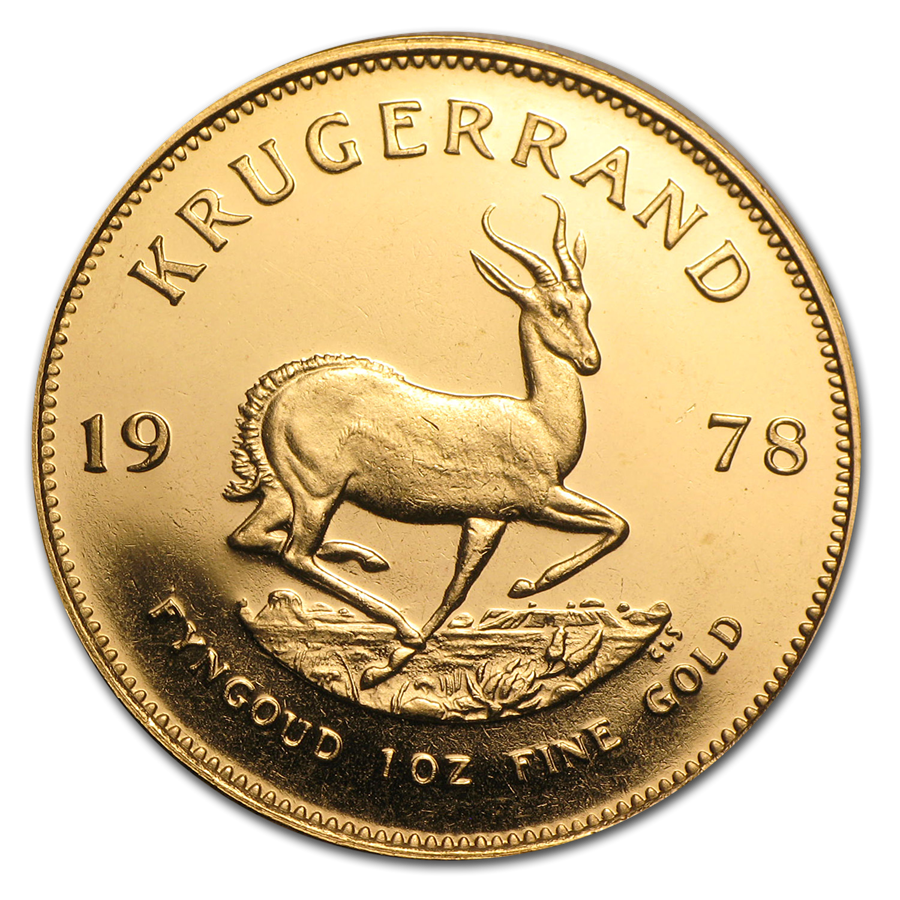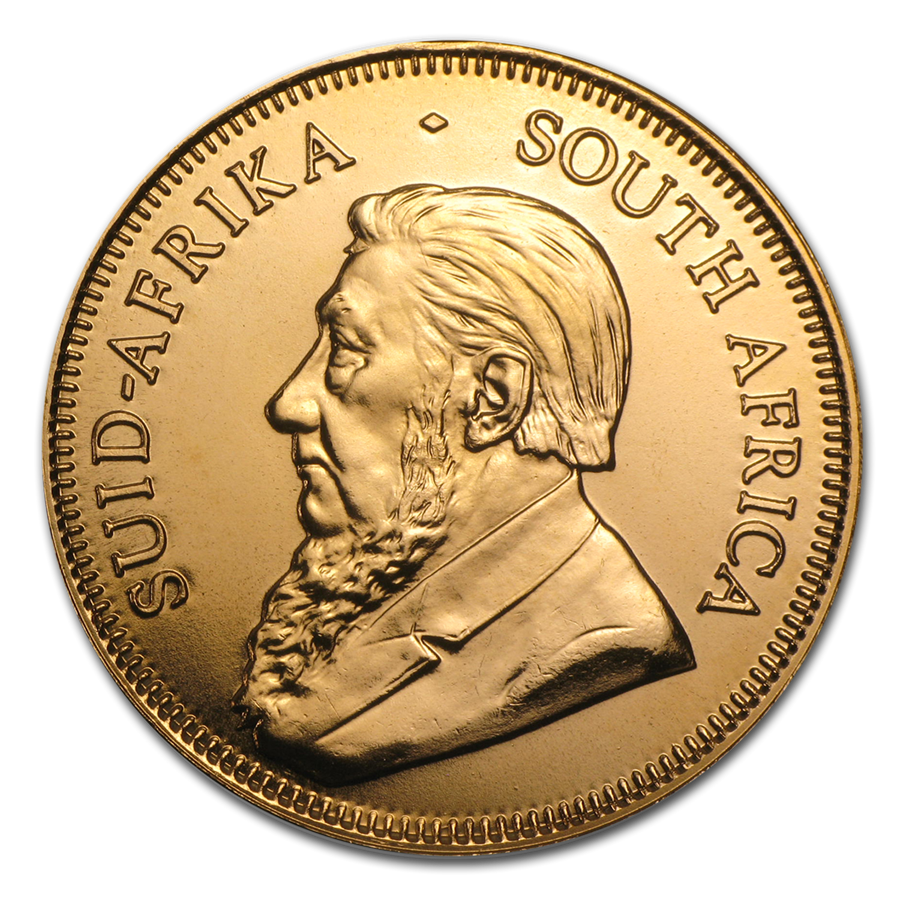 KRUGERRAND

These are bullion coins denominated in fractions of an ounce

Measurements

1oz

1/2oz

1/4oz

1/10oz


Gold Content (oz) (g)

1.000

0.500

0.250

0.100

31.103

15.552

7.776

3.110

Weight (g)

33.930

16.965

8.482

3.393

Fineness* (carat)

22

22

22

22

Diameter # (mm)

32.77

27.07

22.06

16.55

Thickness # (mm)

2.84

2.215

1.888

1.35
Krugerrands were created and minted in South Africa by the South African Mint to be used as a key driver for the demand of South African Gold in the late 60s. The Krugerrand was the first gold coin to be denominated in ounces of pure gold: first year of issue was 1967, the fractionals were introduced (1/2oz, 1/4oz, or 1/10oz) in 1980. These fractionals allow more people to invest in gold at a lower price point than a full ounce gold coin.
The Krugerrand has a unique history, during the 70s and 80s, some western countries forbade import of the Krugerrand because of its association with the apartheid government of South Africa, these sanctions ended when South Africa abandoned apartheid in 1991. Even with the economic sanctions against South Africa, by 1980, the Krugerrand accounted for 90% of the global gold coin market and is still the most widely traded bullion coin in the world. Over 50 million ounces of gold Krugerrand coins have been sold since production started in 1967.
Manufactured in traditional rose gold (22ct), the classic design of the Krugerrand reflects South Africa's historical and natural heritage. South Africa's national animal, the Springbok is depicted on the reverse of the coin, while the relief effigy of Paul Kruger is portrayed on the obverse.
---
Pricing Details:
Points computation: 1 coin = 10.00 points
Tier
Points required
Price
(MYR)
Price/Gram
(MYR)
Price/oz
(MYR)
Percentage
Over Spot
Buy/Sell
Spread
1
-
9,407.30
277.250
9,407.04
2
1500
9,400.27
277.043
9,400.01
3
3000
9,393.24
276.835
9,392.98
4
5000
9,386.22
276.628
9,385.96
5
10000
9,379.19
276.421
9,378.93