1.21 oz | 37.5 grams | Fine Gold (.900)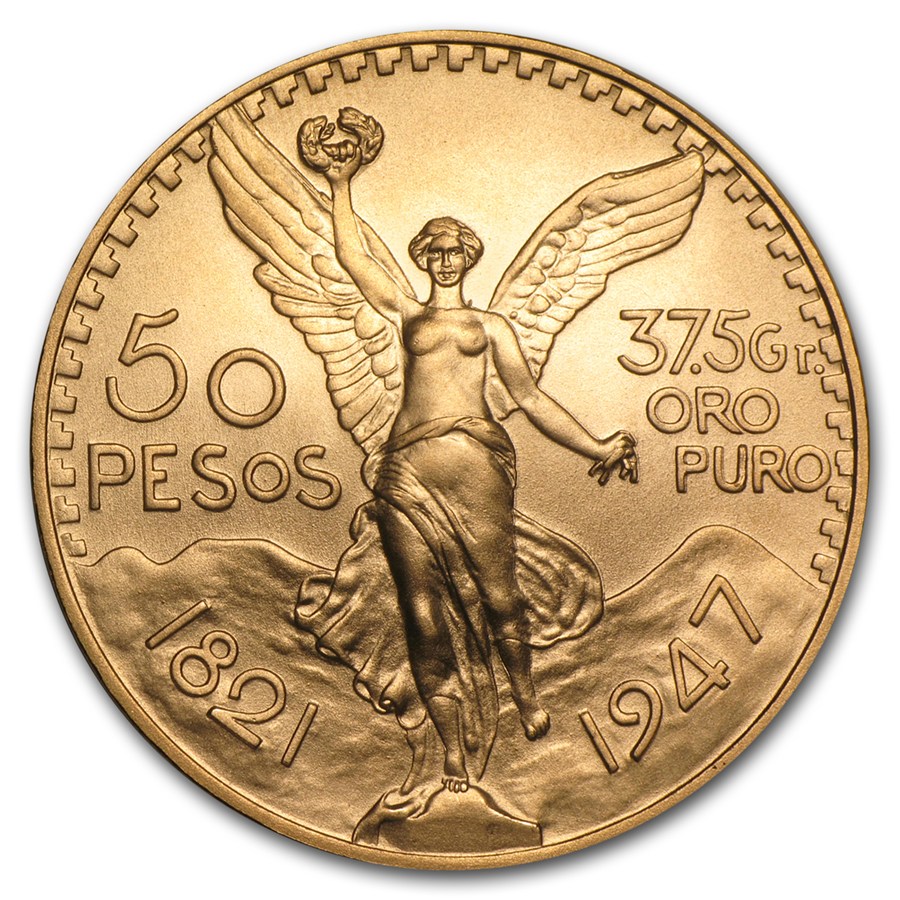 As low as
RM 6,644.56
Tier
MYR
Tier 1
6,674.53
Tier 2
6,667.04
+124 coins
Tier 3
6,659.54
+249 coins
Tier 4
6,652.05
+415 coins
Tier 5
6,644.56
+829 coins
Buyback price: 6,295.88
Visible to admins only

| | | |
| --- | --- | --- |
| Stunning Centenario, heavy 37.5g gold coin. Last piece, especially rare in this region. | Out-of-Stock | |
---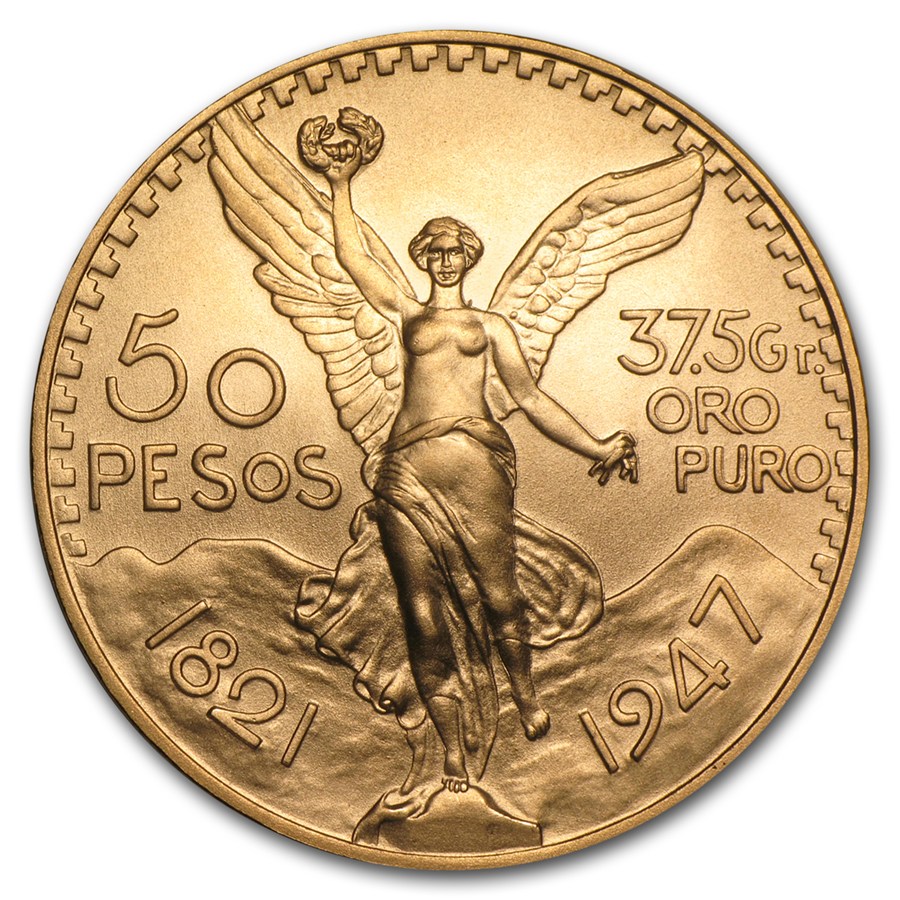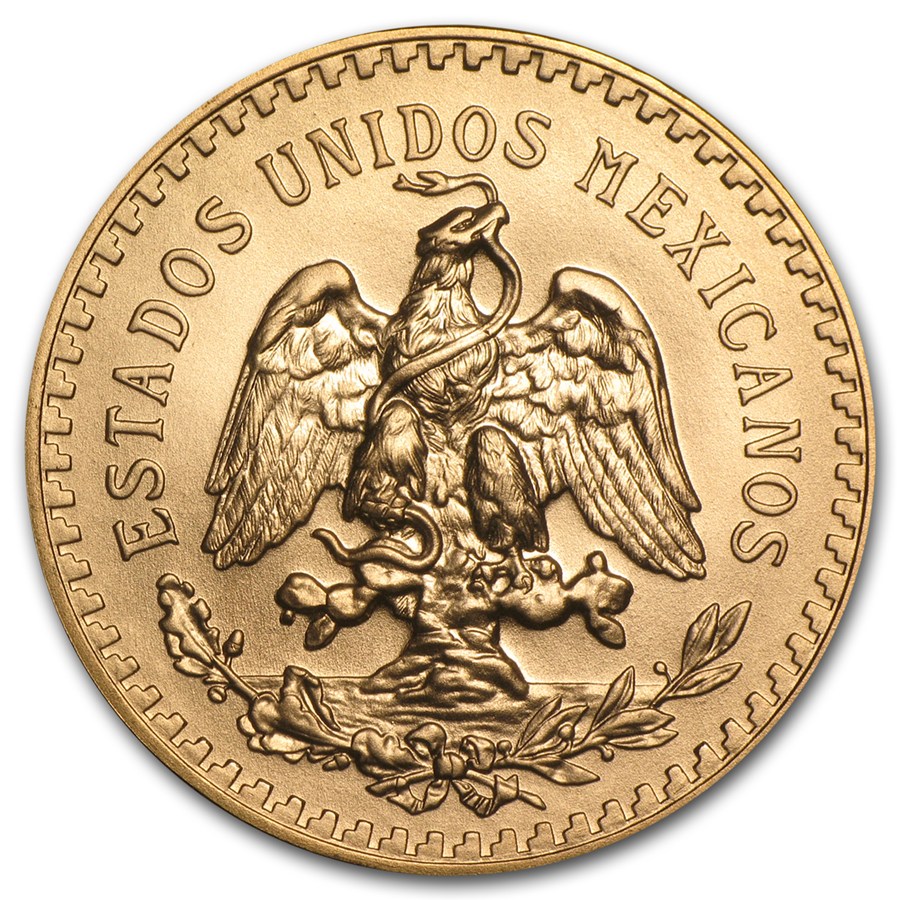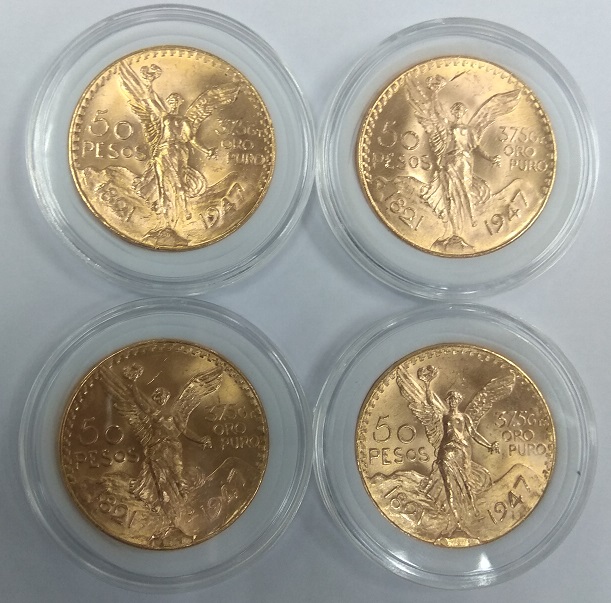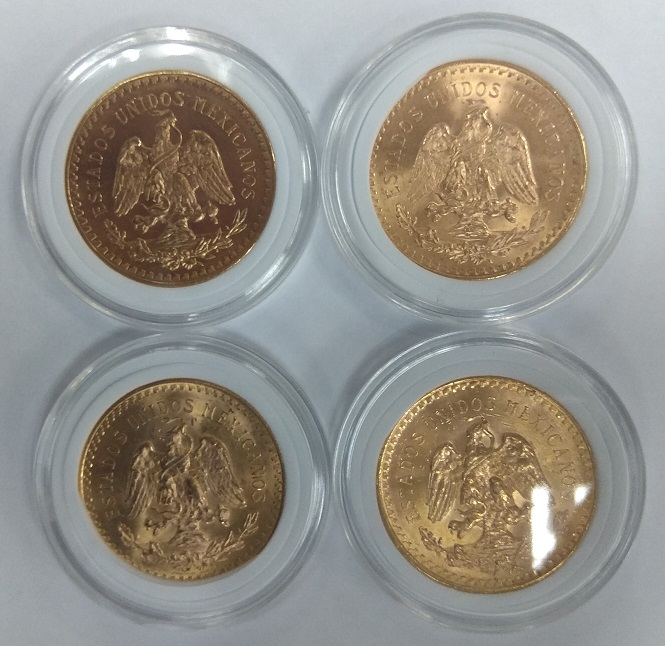 These large and heavy Mexican Gold coins (Pesos) are popular with collectors and are often referred to as "Centenario" in tribute to Mexico's year of independence from Spain in 1821.
Considered by many to be the most beautiful coin ever minted.
The coin's edge is collar-stamped with the words: INDEPENDENCIA Y LIBERTAD
Specs:
Actual Gold Weight: 37.50 grams / 1.2057 Troy oz.
Gross Weight: 41.67 grams / 1.3397 Troy oz.
Fineness/Composition: 90% Gold, 10% Copper / 21.6 Karat
Diameter: 37.00 mm
Thickness: 2.69 mm
---
Pricing Details:
Points computation: 1 coin = 12.06 points
Tier
Points required
Price
(MYR)
Price/Gram
(MYR)
Price/Troy Oz
(MYR)
Percentage
Over Spot
Buy/Sell
Spread
1
-
6,674.53
177.987
5,536.03
2
1500
6,667.04
177.788
5,529.82
3
3000
6,659.54
177.588
5,523.60
4
5000
6,652.05
177.388
5,517.38
5
10000
6,644.56
177.188
5,511.17