Based on the 13.08% compound annual growth rate and USD 2697.78 billion projected for 2032, the market size of precious and base metals is expected to reach USD 2697.78 billion by 2032
---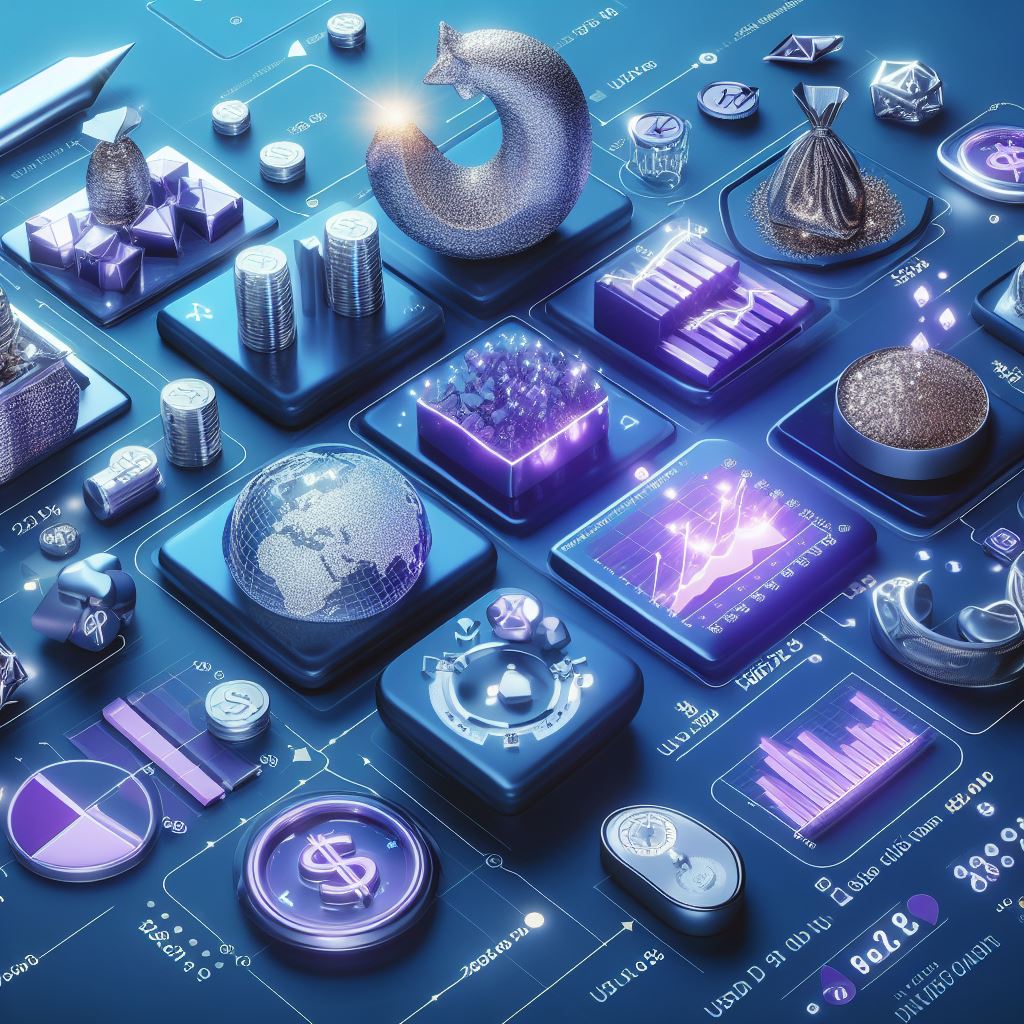 In 2022, the world market for precious metals and base metals is projected to increase by USD 792.13 billion, at a compound annual growth rate of US 2697.78 billion until 2032. Rapid technological developments in end use industries, increasing precious metal production and the growing demand for platinum group metal (PGM) in automotive applications are also contributing to market growth in just eight years.

Increasing demand for precious metals from industrial uses and rising prices of gold and silver coins are also expected to contribute to market growth.

A market overview for precious and base metals

The highest market shares are expected in Asia Pacific during the forecast period

The most significant market share in the gold and base metal industry is likely to be held by Asia Pacific. The increasing demand for products in jewelry applications, together with the increased penetration of international players, is one of the main factors that will support the growth of the Asia Pacific precious and base metals market.

Moreover, market growth in this region is projected to be driven by the increase of disposable income, substantial investment on building refurbishments and several international & local players that offer a wide range of vehicles. During the forecast period, the platinum group metals (PGM) segment is anticipated to enhance the growth of the precious and base metals market.

In 2022, the segment with the highest market shares in this category was PGM Platinum Group Metals, which is expected to maintain its position during the forecast period due to widespread use of these products within the automotive sector. The growth of the market is expected to be driven by increasing awareness about environmental pollution as well as changes in regulations concerning carbon emissions from vehicles.

Moreover, by 2032 the gold market is expected to become dominant because of significant investments in consumer electronics products. In 2022, the market share of the lead segment was 257.25 billion. The lead segment is anticipated to dominate the market over the forecast period because of growing use of lead acid batteries as power source for pumps, motors, submarines, nuclear submarines and others.

Furthermore, copper is likely to be the dominant market segment in 2032 because of rapidly adopting Internet of Things based technologies. By 2032, the consumer goods segment is expected to account for 46.12% of total market share. Due to growing demand from different industries for higher purity base metals, the category of consumer goods is expected to remain dominant on the market over the coming years.

By 2032, the car and freight sectors are expected to dominate the world market due to rising demand from the auto industry for catalytic converters.

Driver: Higher disposable income and changing lifestyles

An increase in disposable income and changes in people's lifestyles are the drivers of market growth. In addition, market growth has been stimulated by the growing demand for platinum based anticancer medicinal products and medical equipment such as cardiac pacemakers on the health care market.

Furthermore, due to its very important role as wedding jewelry, the demand for gold is expected to grow considerably in India, China and other parts of Asia. Market growth is also being supported by increasing copper demand in the world as well as a growing government focus on policies for promoting mineral extraction.

Restraint: COVID-19 pandemic's negative impact

The price of gold is largely influenced by a series of factors, including government reserves, inflation, currency fluctuations and geopolitical uncertainties. Market growth is being hindered by risks to the mining of base metals, price fluctuations in emerging alternatives and lower demand from certain developed countries.

In addition, market growth is being hindered by the introduction of COVID 19, rising costs associated with extractive activities and an increasing unemployment rate.

Opportunity: Increased investment in research and development of precious metals

Increased R&D work on using platinum group metals in electronic devices, combined with increased investments by African countries into the manufacture of platinum group metals is expected to be an opportunity factor for market growth. Further increased R&D investments, intended to reduce costs and maximize returns for the Precious Metal Industry, are also expected to drive market growth.

In addition, the market growth is expected to be driven by growing demand for new cars in emerging countries and increased demand for specialized metals plating additives in the aeronautics sector.

The major players in the precious and base metals markets are as follows:

• Anglo American
• Alcoa Corporation
• Antofagasta plc
• BHP
• First Quantum Minerals Ltd.
• Freeport-McMoRan
• Lundin Mining Corporation
• Glencore
• Teck Resources Limited
• Rio Tinto
---