1 oz | 31.1 grams | Fine Silver (.999)
As low as
RM 82.44
Tier
MYR
Tier 1
84.96
Tier 2
84.12
+1,500 coins
Tier 3
83.28
+3,000 coins
Tier 4
82.86
+5,000 coins
Tier 5
82.44
+10,000 coins
Buyback price: 66.93
| | | |
| --- | --- | --- |
| This is a First in South Africa's 51-year history! | | |
---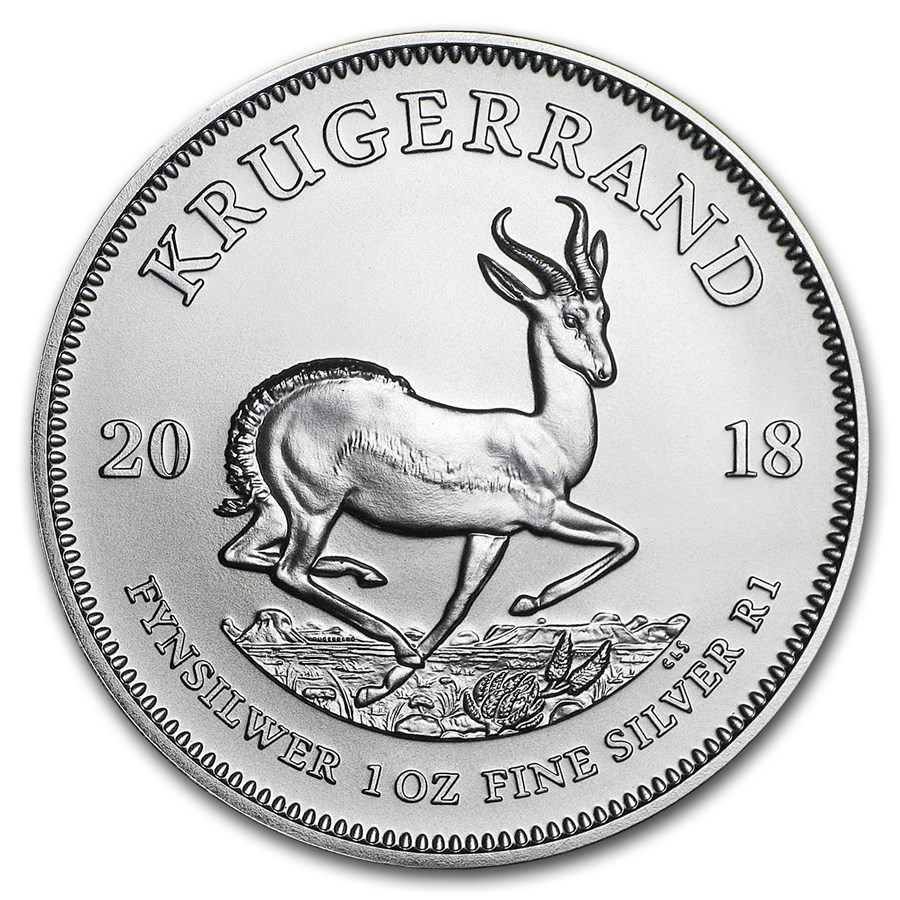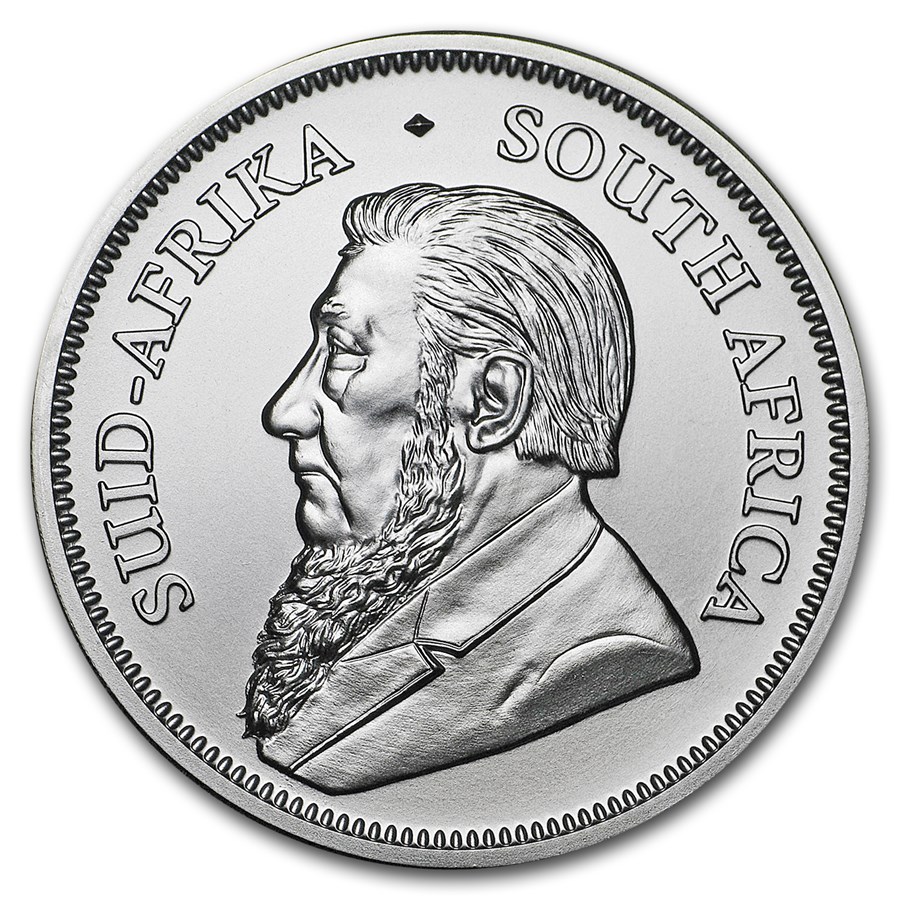 This is the first year this popular South African coin has been offered as a Brilliant Uncirculated Silver coin.
The South African Mint limited the release of the 2017 version and they are sure to do the same with the 2018. Currently, the 2017 coins are selling at a much higher premium as a collectible.
Originally available as 916 Gold coins, the Krugerrands are now available in Pure Silver (999 Purity) in 1 troy ounce denomination.
This is a highly sought after Silver coin that collectors all over the world will appreciate. The value of each collection is sure to grow.
The obverse of the Krugerrand Silver Coin features the bust of Paul Kruger; South Africa's first president.
The Krugerrand Silver Coin holds the same design as the iconic Gold Krugerrand – The Springbok Antelope which is the National Animal of South Africa. Alongside the Springbok Antelope, the year of mintage "2018", Silver Weight "1oz", Purity of the Silver "Fynsilwer" and Face Value "R1". The coin is surrounded by 200 serrations.
The Krugerrand coin is guaranteed by the South African Mint.
---
Pricing Details:
Points computation: 1 coin = 1.00 points
Tier
Points required
Price
(MYR)
Price/Gram
(MYR)
Price/Troy Oz
(MYR)
Percentage
Over Spot
Buy/Sell
Spread
5
10000
82.44
2.651
82.44