1 oz | 31.1 grams | Fine Silver (.999)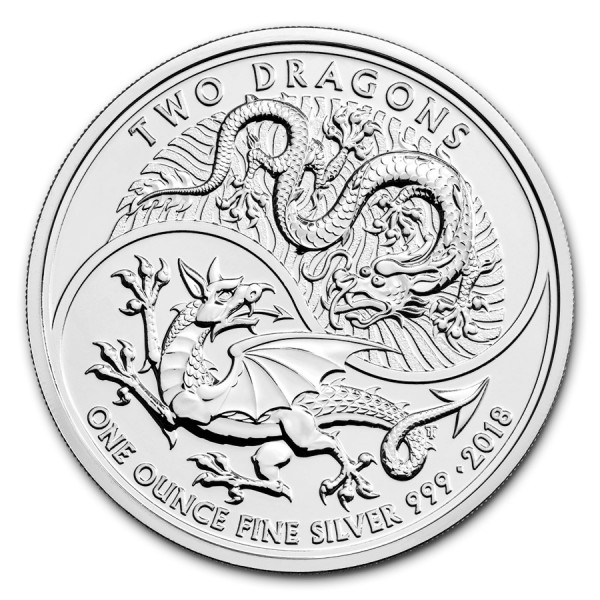 As low as
RM 148.40
Tier
MYR
Tier 1
150.92
Tier 2
150.08
+1,500 coins
Tier 3
149.24
+3,000 coins
Tier 4
148.82
+5,000 coins
Tier 5
148.40
+10,000 coins
Buyback price: 78.01
Visible to admins only

| | | |
| --- | --- | --- |
| Arrives in an individual capsule. Limited Mintage. | Out-of-Stock | |
---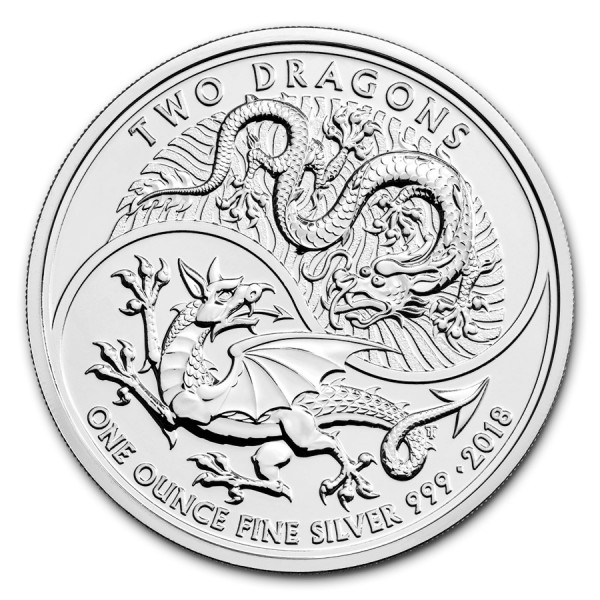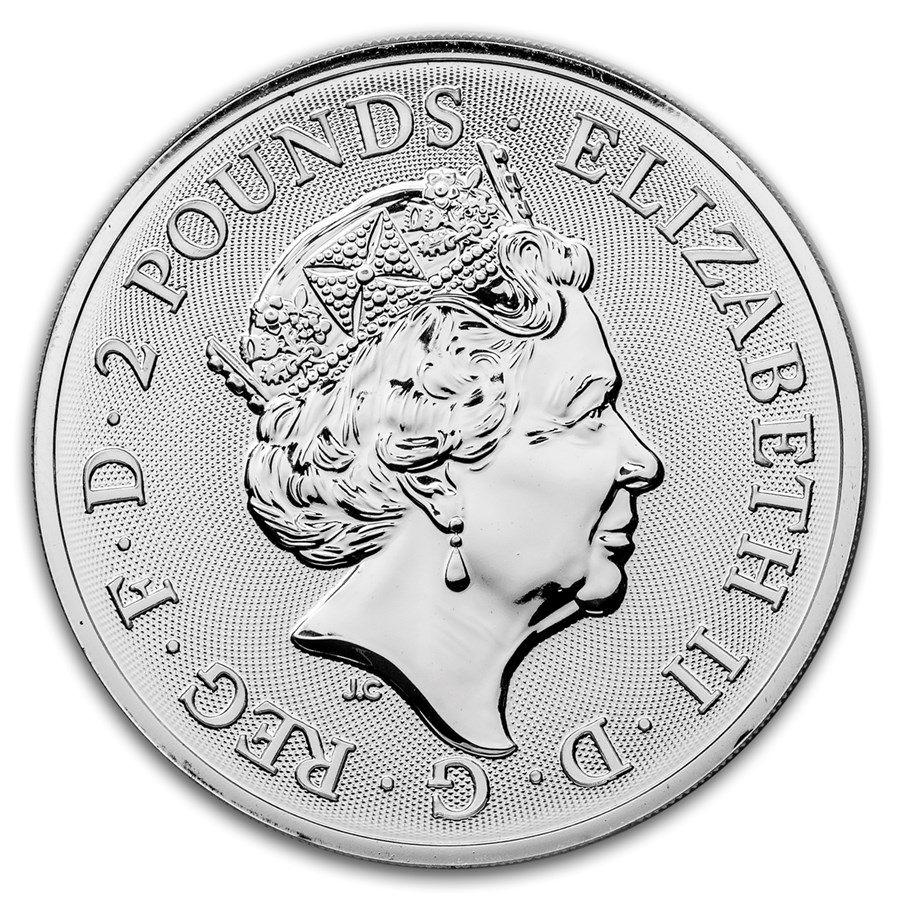 The Welsh dragon is a fearsome beast, once flown on the banners of the battlefield. In Chinese mythology, dragons can control the elements and are symbols of power and strength.
As The Royal Mint celebrates 50 years at its current home in South Wales and continues to expand its bullion business into Asia, it is only fitting that The Royal Mint release a coin celebrating the legendary creature that links two very different cultures.
For 2018 we are excited to present a new investment opportunity – a silver one-ounce bullion coin featuring two dragons side by side.
Coin Highlights:
Limited mintage of 50,000 coins worldwide.
Contains 1 oz of .999 fine Silver.
Coins will be in protective capsules.
Obverse: Displays the effigy of Her Majesty Queen Elizabeth II, along with the face value of 2 pounds while using a guilloche background design.
Reverse: Depicts two dragons, one representing the Chinese dragon and one depicting the Welsh dragon. The coin includes the inscription "TWO DRAGONS" as well as the purity and year date.
Official legal tender backed by the British government.
---
Pricing Details:
Points computation: 1 coin = 1.00 points
Tier
Points required
Price
(MYR)
Price/Gram
(MYR)
Price/Troy Oz
(MYR)
Percentage
Over Spot
Buy/Sell
Spread
2
1500
150.08
4.825
150.08
3
3000
149.24
4.798
149.24
4
5000
148.82
4.785
148.82
5
10000
148.40
4.771
148.40