1 oz | 31.1 grams | Fine Silver (.9999)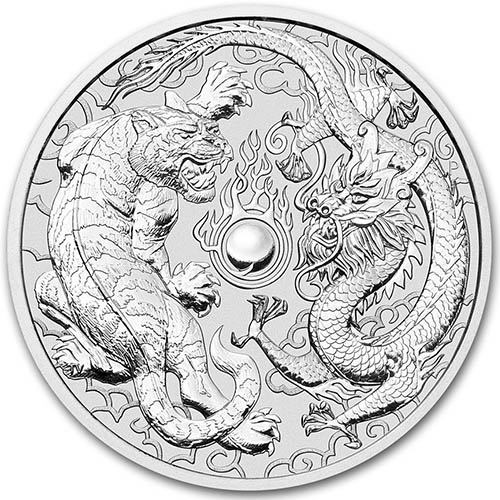 As low as
RM 168.70
Tier
MYR
Tier 1
171.22
Tier 2
170.38
+1,500 coins
Tier 3
169.54
+3,000 coins
Tier 4
169.12
+5,000 coins
Tier 5
168.70
+10,000 coins
Buyback price: 65.65
Visible to admins only

| | | |
| --- | --- | --- |
| Arrives in an individual capsule. Limited Mintage. | Out-of-Stock | |
---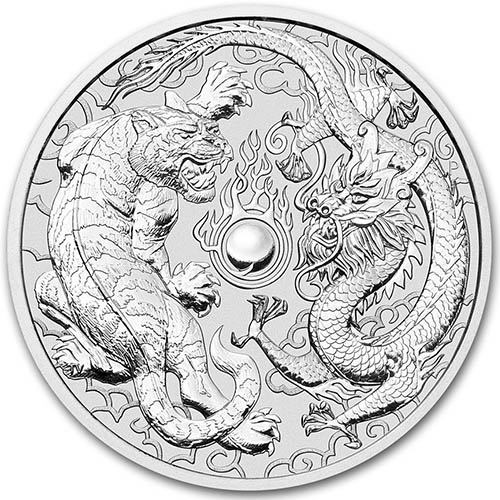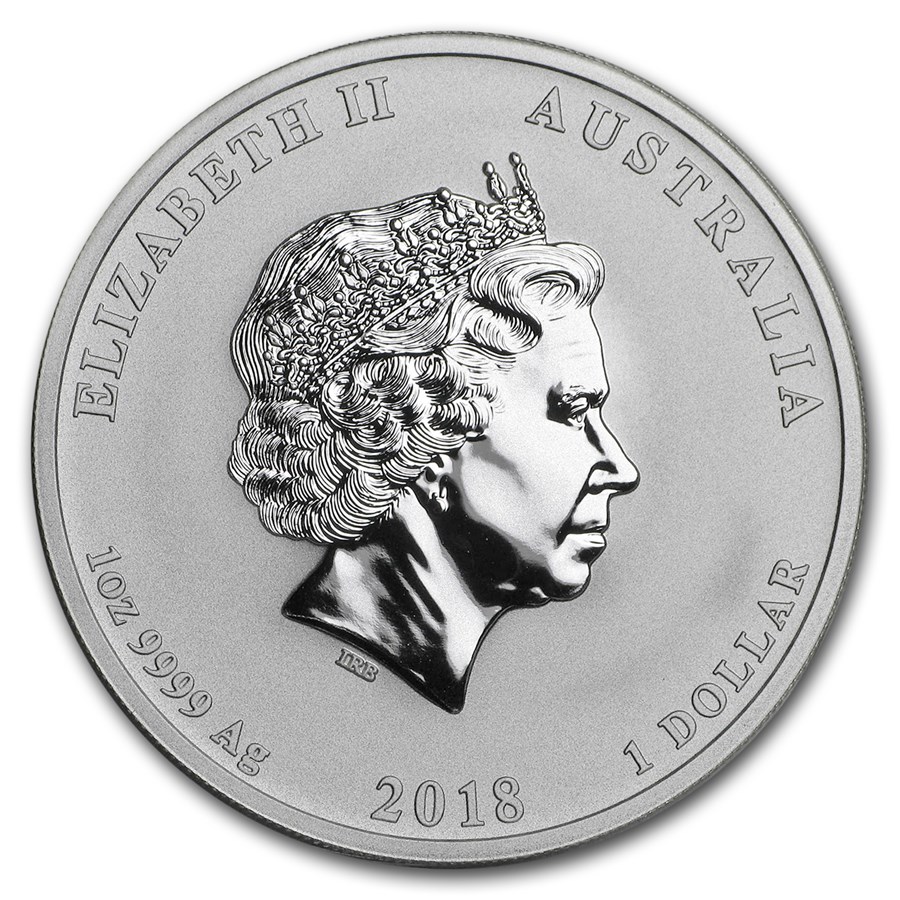 In Chinese culture, the dragon is revered as a divine mythical creature embodying power, wealth and good fortune. Dragons are frequently depicted in pursuit of the flaming pearl, a metaphor for wisdom and enlightenment, which is often represented swirling through mist, smoke and shadows. Like the dragon, the tiger is considered a lucky animal and has been held in awe for centuries. The pattern on the forehead of a tiger is very similar to the Chinese character for "king" hence it has become a symbol of bravery and power.
In feng shui, the dragon and the tiger are considered perfect matches for one another. According to the traditional Chinese philosophical account of natural balance and interdependence, the tiger is 'yin', or female energy, and the dragon is 'yang' (male).
Struck by The Perth Mint from 1oz of 99.99% pure silver, the coin is issued as legal tender under the Australian Currency Act 1965.
No more than 50,000 of the Dragon & Tiger 2018 coin will be released.
Coin Highlights:
Arrives in protective capsules.
1st issue of the Dragon and Tiger Silver coin.
Limited mintage of only 50,000 coins!
Contains 1 Troy oz of .9999 pure silver in BU condition.
Issued face value of $1 (AUD) by Australia.
On the obverse, you'll find Queen Elizabeth II.
The reverse pits the Dragon and Tiger against one another.
The design on the reverse from Thomas Vaughan.
---
Pricing Details:
Points computation: 1 coin = 1.00 points
Tier
Points required
Price
(MYR)
Price/Gram
(MYR)
Price/Troy Oz
(MYR)
Percentage
Over Spot
Buy/Sell
Spread
2
1500
170.38
5.478
170.38
3
3000
169.54
5.451
169.54
4
5000
169.12
5.437
169.12
5
10000
168.70
5.424
168.70