---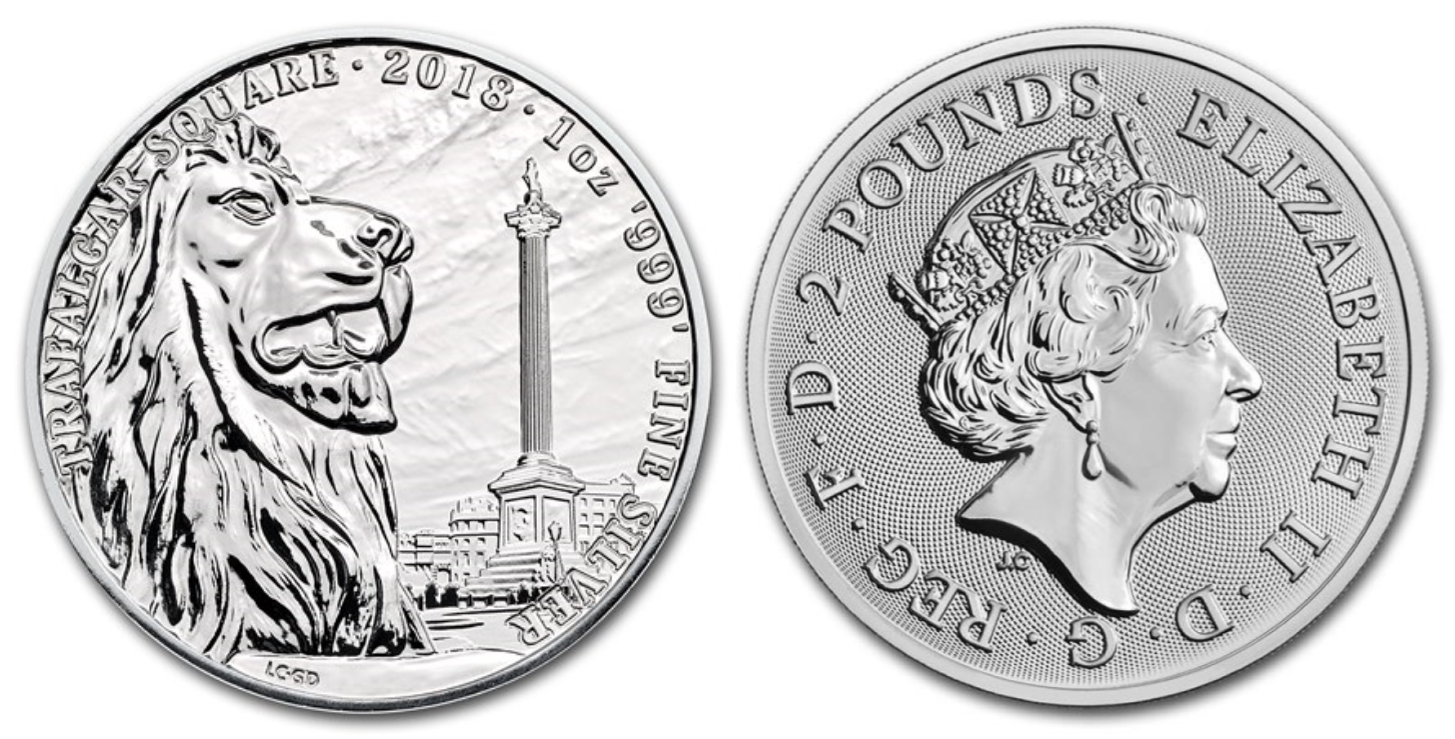 The third coin in the Landmarks of Britain bullion series from The Royal Mint features the iconic Trafalgar Square. A significant landmark in Central London, Trafalgar Square is commemorated on this .999 fine Silver coin.

The limited mintage series, Landmarks of Britain, will feature four coins with contemporary designs depicting major locations within the United Kingdom.
A limited mintage of 50,000 is uncommon for bullion from The Royal Mint and is sure to be a collector's essential!​

Coin Highlights:
Limited mintage of 50,000 coins worldwide.
Contains 1 oz of .999 fine Silver.
Coins will be in protective capsules.
Third coin in the Landmarks of Britain 4-coin series from The Royal Mint.
The second coin in the Landmarks of Britain Series to feature The Royal Mint's new guilloché obverse design.
Obverse: Displays the effigy of Her Majesty Queen Elizabeth II, along with the face value of 2 pounds.
Reverse: Features an image of Trafalgar Square, along with an image of one of the lion statues.
Sovereign coin backed by the British government.
Trafalgar Square has been an important landmark in Britain since the 1800s and was named after the Battle of Trafalgar fought in 1805. The public square in the City of Westminster, Central London has been a site for annual celebrations, as well as public gatherings and political demonstrations.
---
Pricing Details:
Points computation: 1 coin = 1.00 points
Tier
Points required
Price
(USD)
Price/Gram
(USD)
Price/oz
(USD)
Percentage
Over Spot
Buy/Sell
Spread
5
10000
44.07
1.417
44.07