---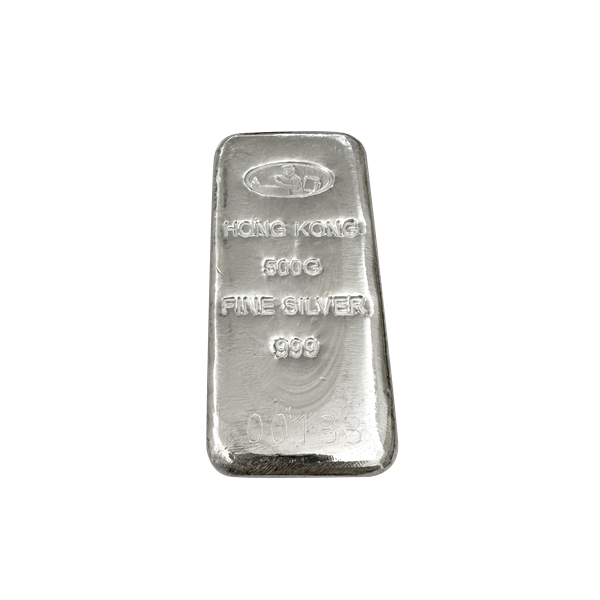 500 GRAM GENERIC CAST SILVER BAR
These generic silver bars are the ultimate choice for savvy investors and collectors alike. Made with 99.9% pure silver, these bars offer exceptional quality at an affordable price.
One of the biggest benefits of these generic silver bars is the low premium they carry. This means that you'll pay less per ounce of silver compared to other types of products, making them an excellent value for money and a great way to accumulate silver.
Don't miss out on this opportunity to own a piece of silver at an affordable price. Our generic silver bars are an excellent choice for those looking to diversify their portfolio, protect their assets, or simply add to their collection. Order yours today!
---
Pricing Details:
Points computation: 1 bar = 16.08 points
Tier
Points required
Price
(MYR)
Price/Gram
(MYR)
Price/oz
(MYR)
Percentage
Over Spot
Buy/Sell
Spread
1
-
1,738.98
3.478
108.18
2
1500
1,725.36
3.451
107.33
3
3000
1,711.74
3.423
106.48
4
5000
1,704.93
3.410
106.06
5
10000
1,698.13
3.396
105.64