4.82 oz | 150 grams | Fine Gold (.9999)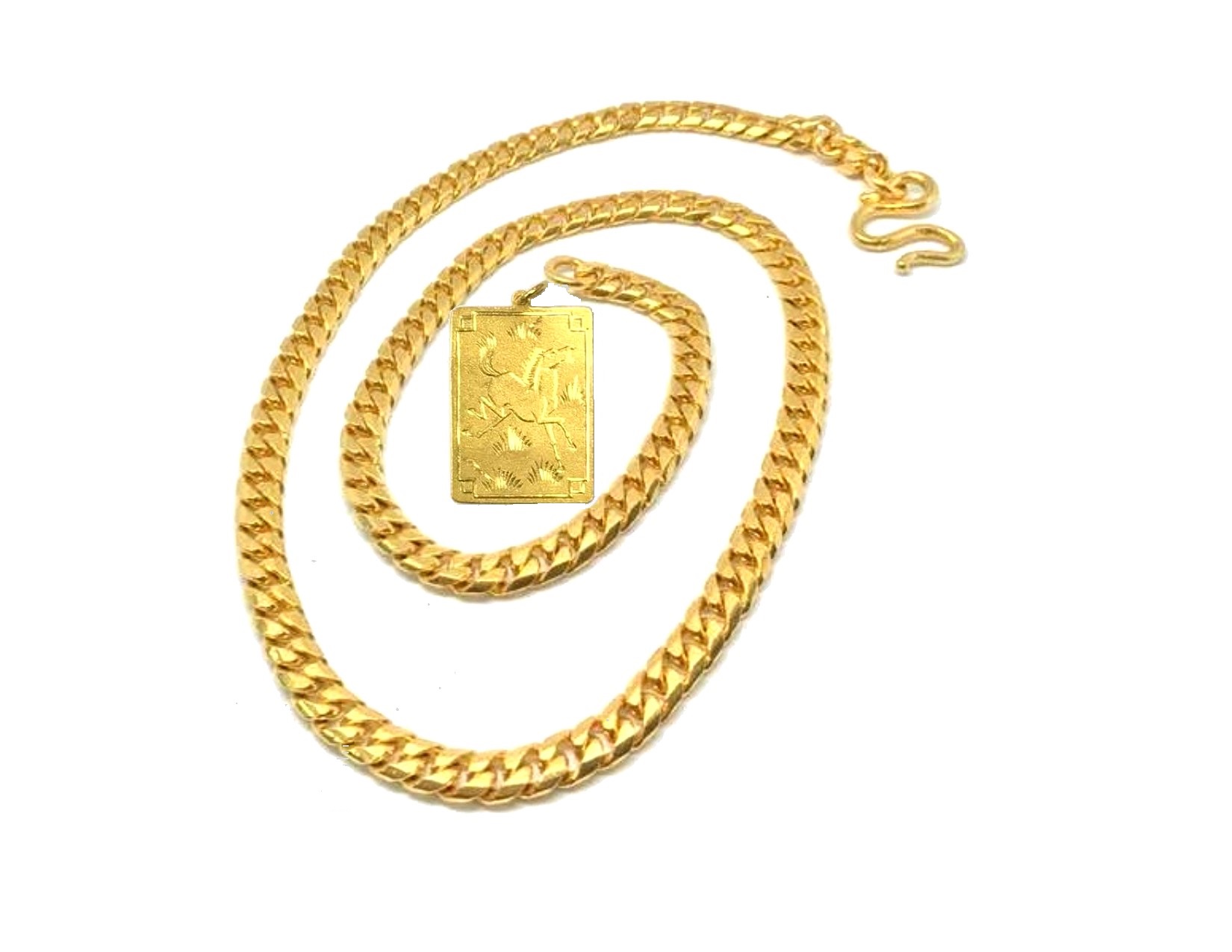 As low as
RM 25,482.72
Tier
MYR
Tier 1
25,603.06
Tier 2
25,572.97
+31 s
Tier 3
25,542.89
+62 s
Tier 4
25,512.80
+104 s
Tier 5
25,482.72
+207 s
Buyback price: 24,576.13
Visible to admins only

| | | |
| --- | --- | --- |
| Sold at spot price | Out-of-Stock | |
---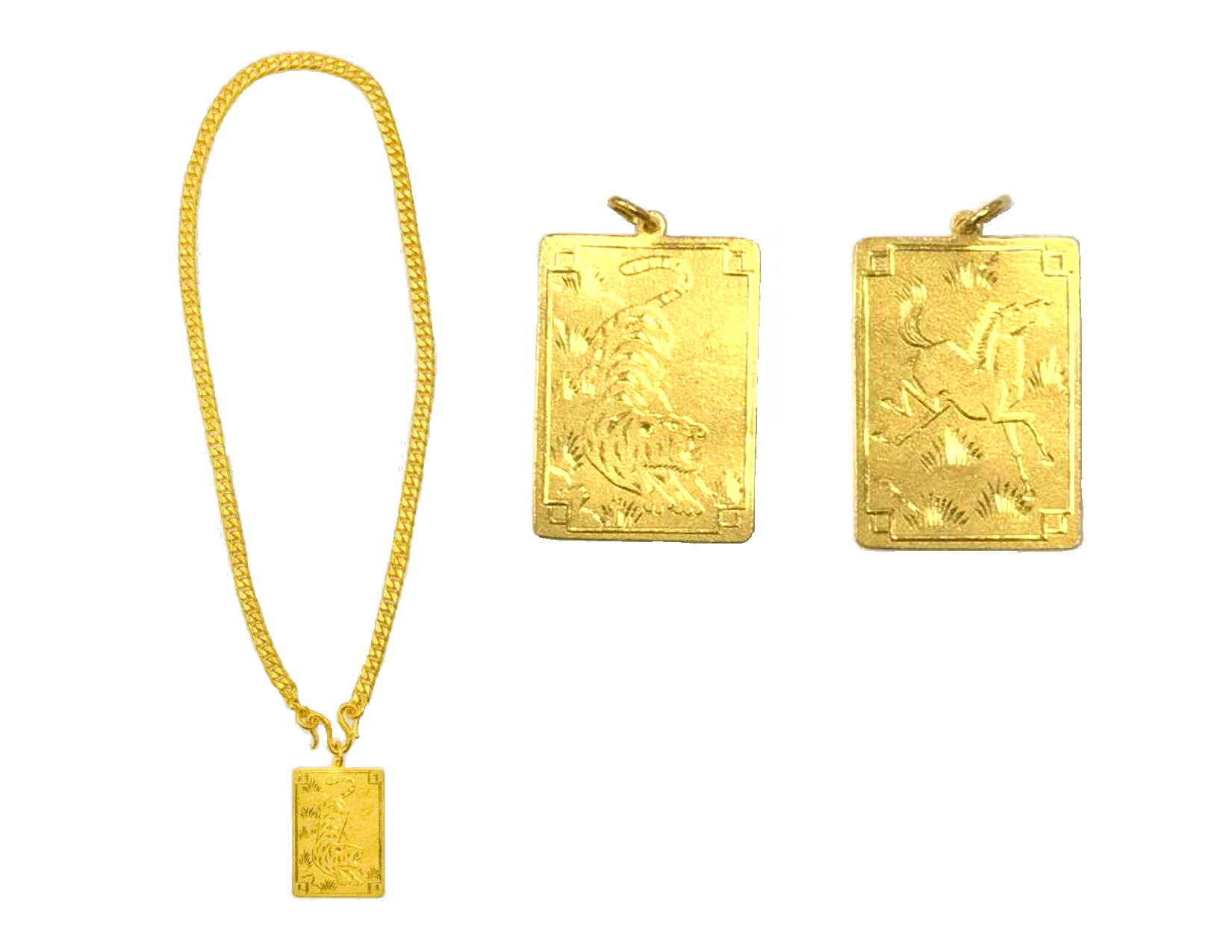 Owning gold bullion jewellery is another method of investing in gold. The jewellery item is suitable to be worn and also holds its value as an investment.
The gold jewellery, in this case, is a pre-owned 120g (99.0%) curb style necklace and a 30g (99.99%) pendant (featuring the motif of a tiger on one side and a horse on the other).
Length of necklace is approximately 53cm.
This impressive piece comes as a set totalling 150g of pure gold.
The benefit of obtaining bullion jewellery is its attractive price point minus the additional costs attached to jewellery items including the "workmanship" premium which could be between 20-30% depending on the intricacies of the piece.
Gold in the form of jewellery has been used to transport wealth discreetly for centuries all over the world, and remain a popular diversification alternative of one's precious metals holdings.
Therefore, Silver Bullion is offering the best value for bullion jewellery in the market at spot price. We guarantee the authenticity of the item and offer to buy-back if you choose to sell.
Please refer to photos, the item is in good condition. (PO#1417)
---
Pricing Details:
Points computation: 1 = 48.23 points
Tier
Points required
Price
(MYR)
Price/Gram
(MYR)
Price/Troy Oz
(MYR)
Percentage
Over Spot
Buy/Sell
Spread
1
-
25,603.06
170.687
5,308.96
2
1500
25,572.97
170.487
5,302.72
3
3000
25,542.89
170.286
5,296.49
4
5000
25,512.80
170.085
5,290.25
5
10000
25,482.72
169.885
5,284.01