---
100g Pamp Cast bar without paper certificate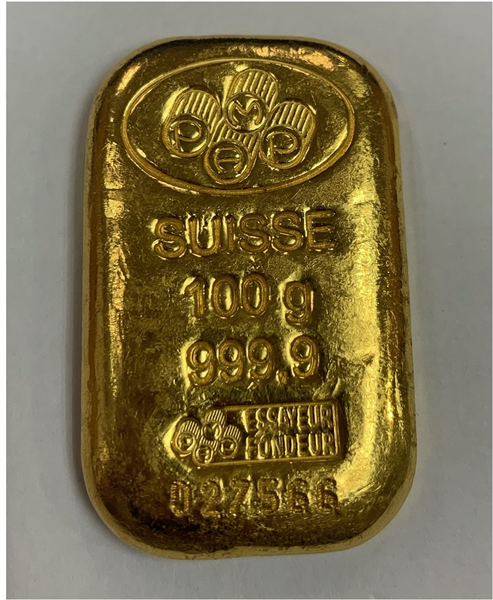 Look no further, 100% LBMA certified Gold Bars.
These 100 gram gold bars are of various brands with each gold bar having a minimum of .9999 purity.
You will receive a randomly selected 100 gram LBMA certified gold bar when you purchase this product.
Bars may differ from image shown.
May or may not come with a paper certificate and packaging. For more inquiries please contact/WhatsApp us.
---
Pricing Details:
Points computation: 1 bar = 32.20 points
Tier
Points required
Price
(MYR)
Price/Gram
(MYR)
Price/oz
(MYR)
Percentage
Over Spot
Buy/Sell
Spread
5
-
24,786.63
247.863
7,709.39