0.48 oz | 15 grams | Fine Gold (.999)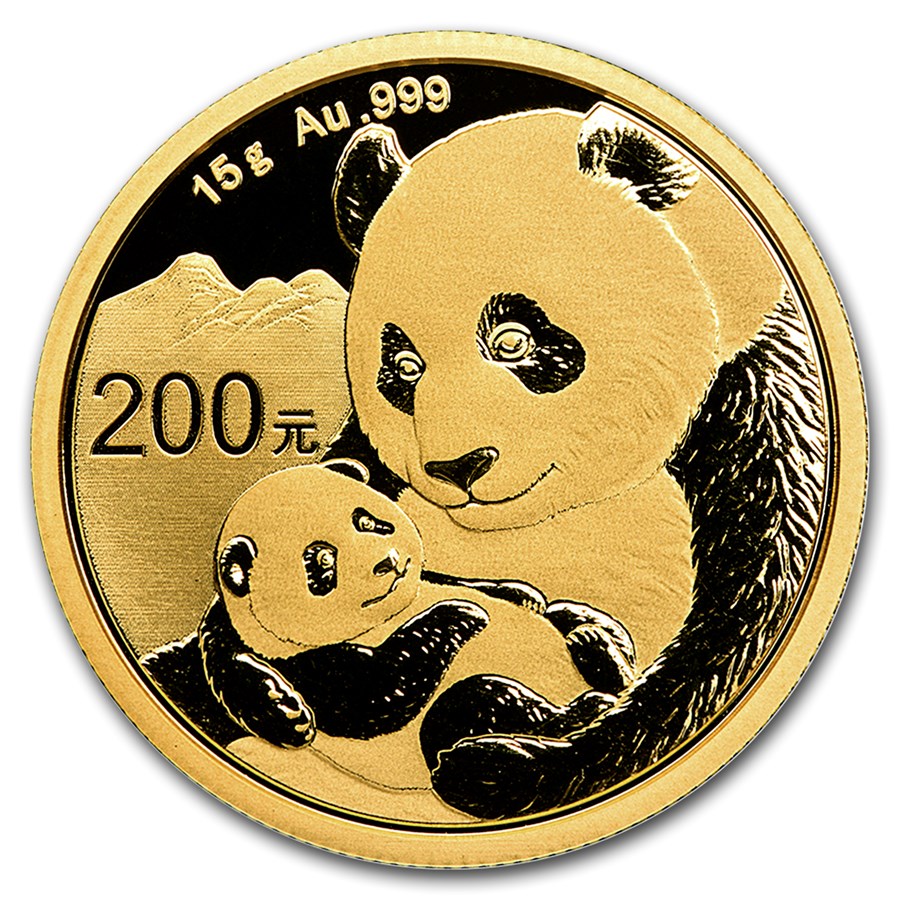 As low as
RM 3,426.51
Tier
MYR
Tier 1
3,438.69
Tier 2
3,435.65
+311 coins
Tier 3
3,432.60
+622 coins
Tier 4
3,429.56
+1,037 coins
Tier 5
3,426.51
+2,074 coins
Buyback price: 3,131.53
---
The Chinese Gold Panda
Gold Panda coins are among the only bullion coins to feature a yearly changing design. In 2016, this series changed to match the metric system. The 1/2 oz Gold Panda was replaced with this 15 gram Gold Panda, still containing .999 fine Gold.
The People's Republic of China issues and guarantees the quality of each Gold Panda coin. Gold Panda coins are minted from several mints each year. Those mints include but are not limited to Beijing, Shenzhen, Shanghai and Shenyang.
The mints are also known for having minor differences in the design of the coin such as font size, small date, large date and designs of the temple in certain year's mintages. With the annual change in design and unique mint variations, the price of Gold Pandas has appreciated over time making them highly sought after by collectors and investors.
Coin Highlights:
Contains 15 grams of .999 fine Gold.
Individual coins come in original mint sealed plastic from the People's Bank of China. Multiples of 20 typically come in mint sealed sheets.
Obverse: Depicts the Hall of Prayer for Abundant Harvests in the Temple of Heaven in Beijing encircled by "The People's Republic of China" in Chinese closed off by the year of issue, 2019.
Reverse: Features an adorable scene of a mother panda holding her baby cub as they look at each other with a sweet embrace.
Guaranteed by the People's Bank of China.
---
Pricing Details:
Points computation: 1 coin = 4.82 points
Tier
Points required
Price
(MYR)
Price/Gram
(MYR)
Price/Troy Oz
(MYR)
Percentage
Over Spot
Buy/Sell
Spread
1
-
3,438.69
229.246
7,130.35
2
1500
3,435.65
229.043
7,124.04
3
3000
3,432.60
228.840
7,117.72
4
5000
3,429.56
228.637
7,111.42
5
10000
3,426.51
228.434
7,105.09