1 oz | 31.1 grams | Extra Fine Gold (.99999)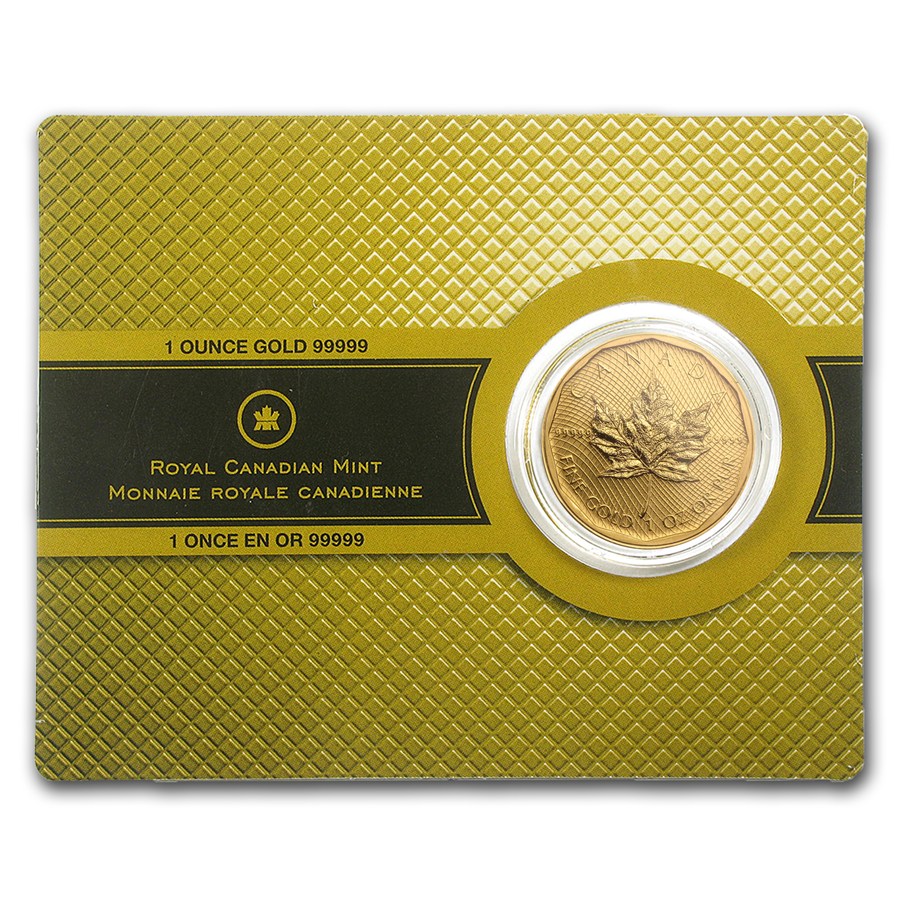 As low as
RM 6,725.29
Tier
MYR
Tier 1
6,750.39
Tier 2
6,744.12
+150 coins
Tier 3
6,737.84
+300 coins
Tier 4
6,731.57
+500 coins
Tier 5
6,725.29
+1,000 coins
Buyback price: 6,345.38
---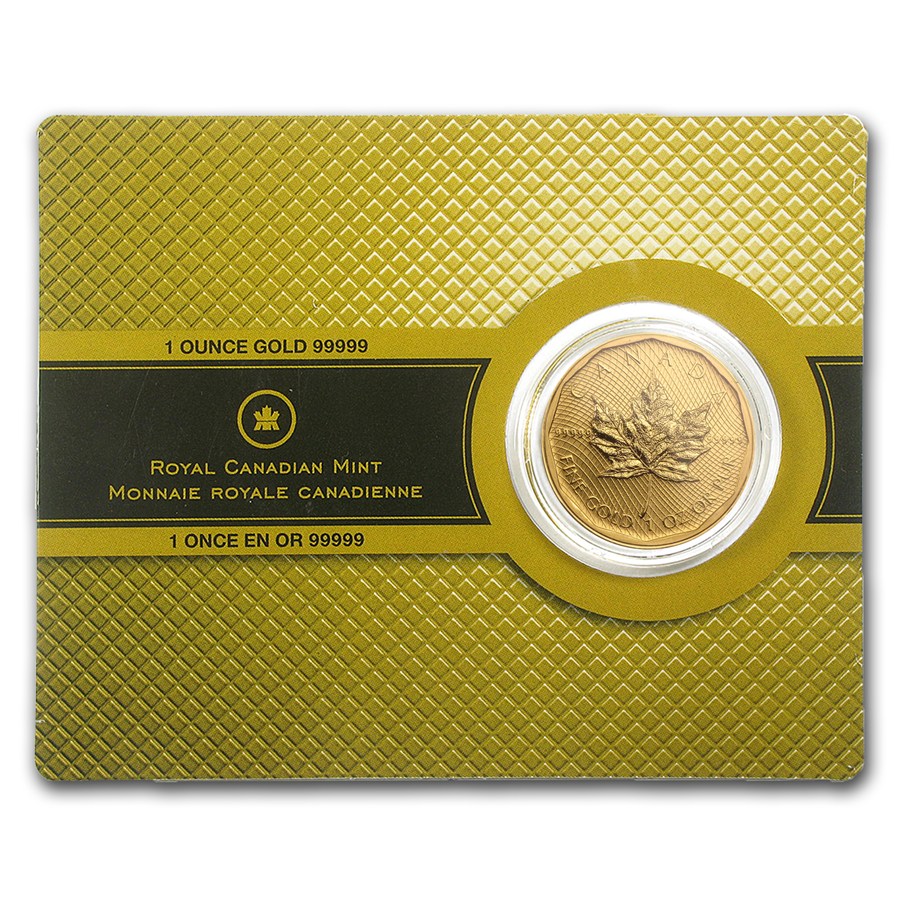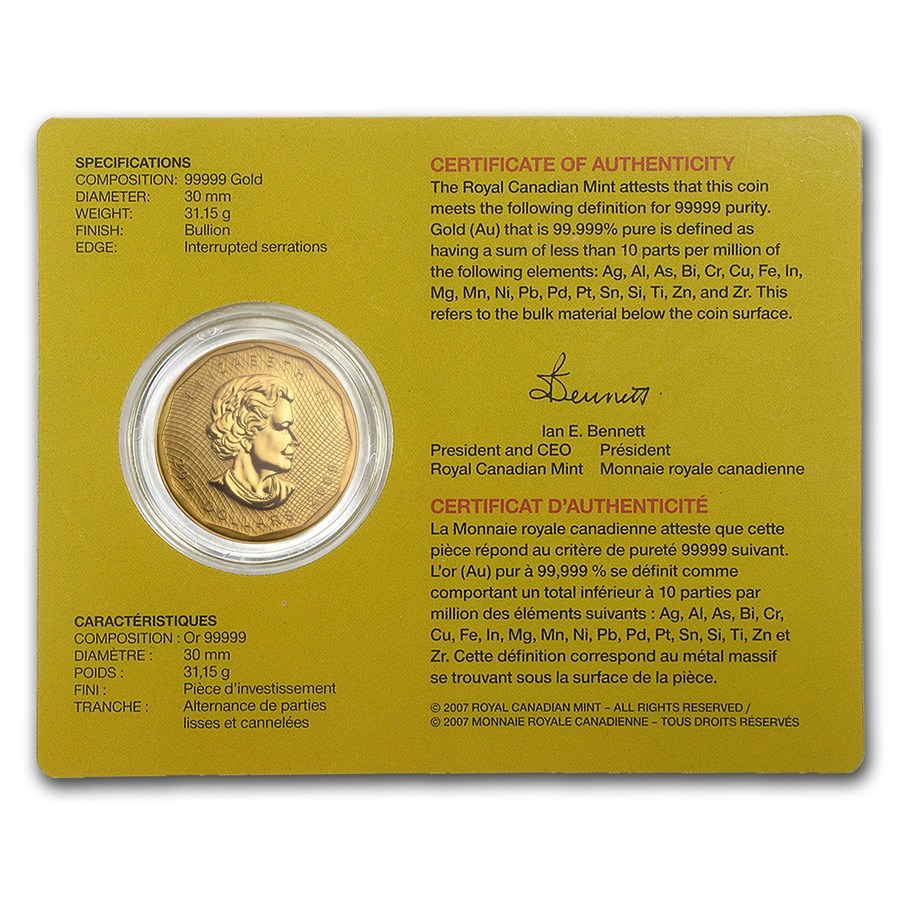 Product Details
This coin has an extremely limited mintage of only 13,765 coins adding to its collectibility and investment potential.

Coin Highlights:
Contains 1 oz of .99999 fine Gold.
Individually housed in a card with an assay certificate back by the Royal Canadian Mint.
Obverse: Susanna Blunt's design of Her Majesty Queen Elizabeth II, along with the very high $200 face value (CAD).
Reverse: A single maple leaf design with a special serrated rim. In the background is a mesh design intricately applied.
These 1 oz Gold .99999 fine coins have been out of circulation for a few years and may have scratched assay cards, but the coin is in mint condition.

---
Pricing Details:
Points computation: 1 coin = 10.00 points
Tier
Points required
Price
(MYR)
Price/Gram
(MYR)
Price/Troy Oz
(MYR)
Percentage
Over Spot
Buy/Sell
Spread
1
-
6,750.39
217.030
6,750.39
2
1500
6,744.12
216.828
6,744.12
3
3000
6,737.84
216.627
6,737.84
4
5000
6,731.57
216.425
6,731.57
5
10000
6,725.29
216.223
6,725.29