---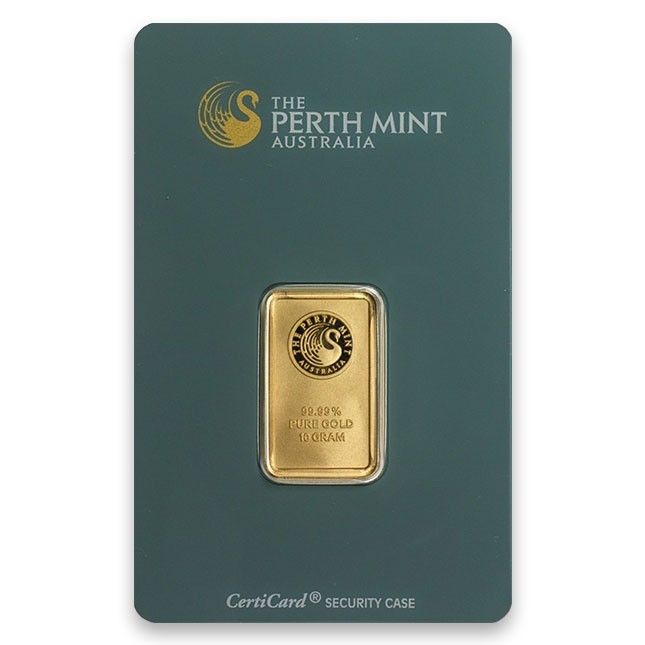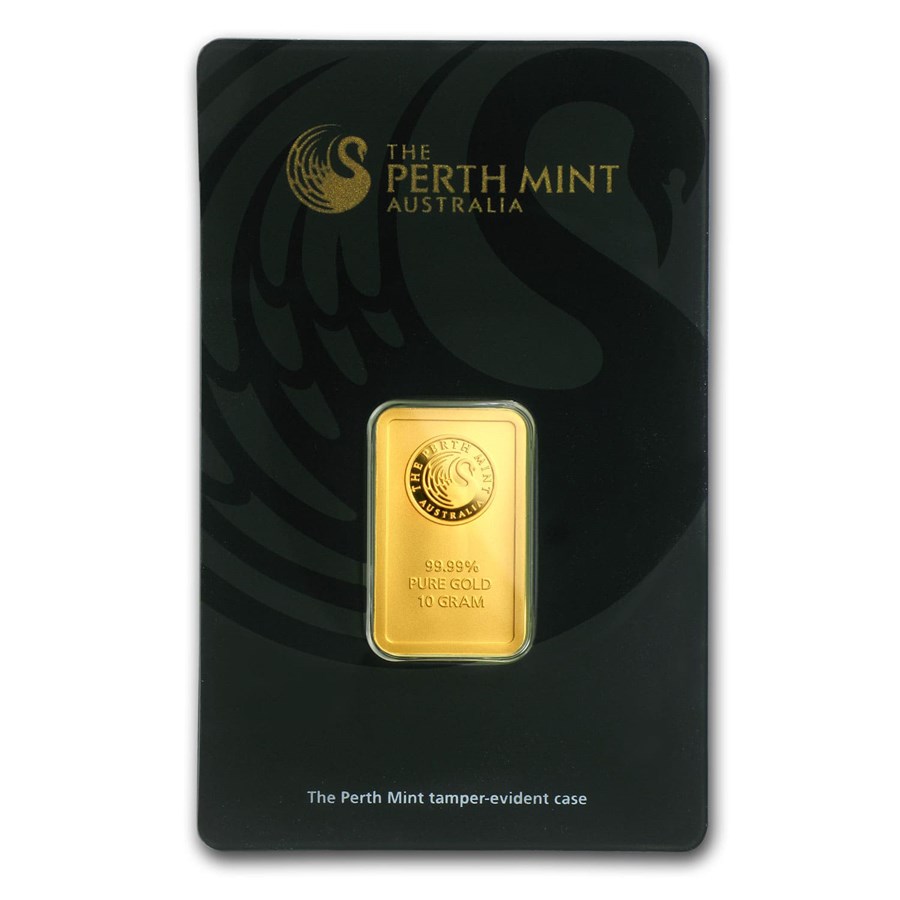 The Perth Mint of Australia issued a new range of Kangaroo minted gold bars for the international market in 2010.
The 10g Perth Mint minted gold bar incorporates on the obverse side The Perth Mint's official stamp that depicts a swan, representative of the river Swan that passes through the city of Perth, the capital of Western Australia. Each bar displays its weight and purity. The back of each Gold bar is decorated with kangaroo motifs, symbols of the Australian Outback where gold has been mined in commercial quantities since 1851.
Kangaroo minted gold bars are meticulously struck from .9999-pure gold.
NOTE: The photograph of the bar displayed may slightly differ - in terms of design - from what you take delivery of.
---
Pricing Details:
Points computation: 1 bar = 1.60 points
Tier
Points required
Price
(MYR)
Price/Gram
(MYR)
Price/oz
(MYR)
Percentage
Over Spot
Buy/Sell
Spread
1
-
2,719.25
271.925
8,457.83
2
1500
2,717.03
271.703
8,450.92
3
3000
2,714.81
271.481
8,444.02
4
5000
2,712.59
271.259
8,437.11
5
10000
2,710.38
271.038
8,430.24