1.20 oz | 37.4 grams | Fine Gold (.9999)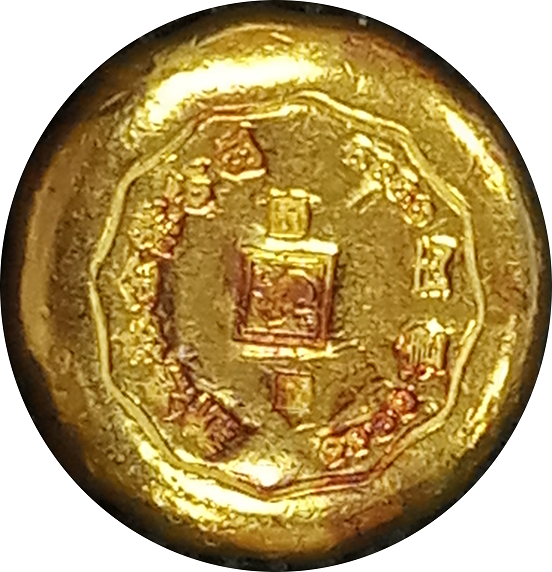 As low as
RM 7,588.10
Tier
MYR
Tier 1
7,618.30
Tier 2
7,610.75
+125 rounds
Tier 3
7,603.20
+249 rounds
Tier 4
7,595.65
+416 rounds
Tier 5
7,588.10
+832 rounds
Buyback price: 7,305.39
Visible to admins only

| | | |
| --- | --- | --- |
| 1 Tael Heritage Gold Round | Out-of-Stock | |
---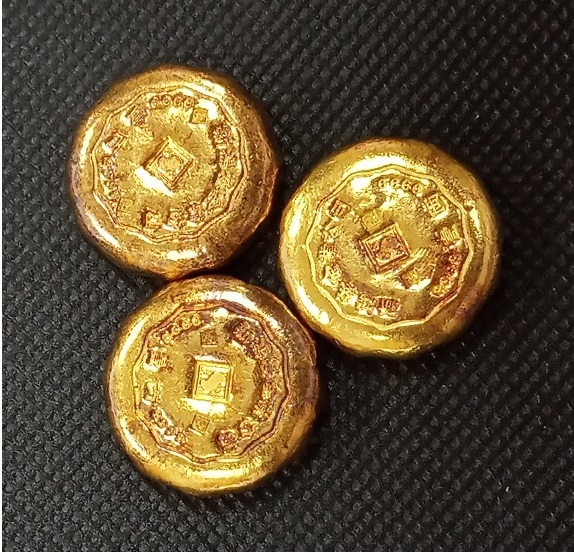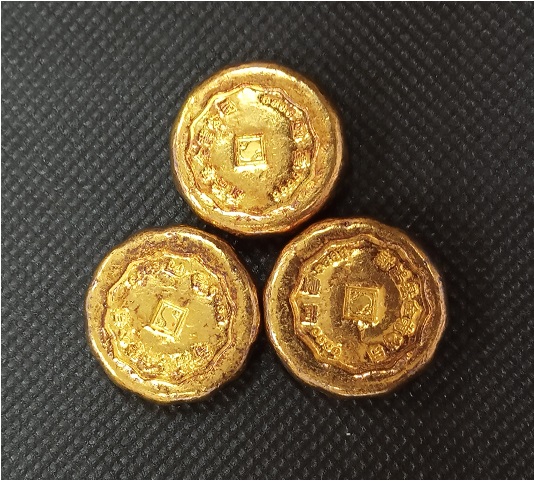 This rare and unique Sun Hung Kai Bullion round originates from Hong Kong and was made circa 1940s - 1950s.
It is authenticated to consist of 999.9 fine gold and weighs 37.4 grams.
Take this opportunity to purchase a piece of rare and unique historic gold round at a very competitive price.
---
Pricing Details:
Points computation: 1 round = 12.02 points
Tier
Points required
Price
(MYR)
Price/Gram
(MYR)
Price/Troy Oz
(MYR)
Percentage
Over Spot
Buy/Sell
Spread
1
-
7,618.30
203.698
6,335.71
2
1500
7,610.75
203.496
6,329.43
3
3000
7,603.20
203.294
6,323.15
4
5000
7,595.65
203.092
6,316.87
5
10000
7,588.10
202.890
6,310.60